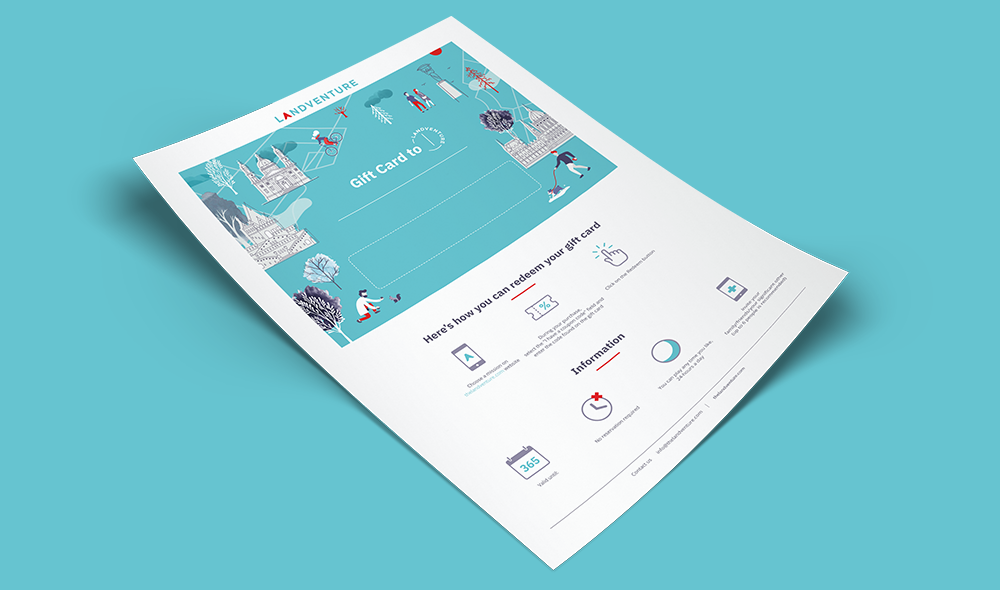 Landventure gift voucher
Can be redeemed for any mission in the Netherlands
---
Instant gift, even at the last minute
Print it immediately
Customise it with a personal message
Buy now
Details
The Gift voucher can be personalised with a few clicks.
Fill out the "Gift voucher" section to add a personal note to the voucher, and fill out the "Customise the game" section to add a personal greeting and closing message to the mission the recipient chooses.

Following your purchase, you'll immediately receive the gift voucher in an email which can be printed or forwarded. The recipient can redeem the gift voucher for any chosen mission in the Netherlands within one year.
Customise the game (optional)
Missions
In addition to the gift voucher, you might also be interested in these missions:
Amsterdam (2 missions )
Rotterdam (2 missions )
Amsterdam (2 missions )
Rotterdam (2 missions )